Non Asbestos Jointing Gaskets
Tension non asbestos packing gasket, is also called non asbestos fiber jointing gasket, non asbestos sealing gasket, synthetic fiber gasket, CNAF gaskets, asbestos free Jointing gaskets etc.
Non-Asbestos gaskets come in a variety of basic materials comprised of carbon, graphite, fiberglass, aramid fiber, kevlar and other mineral fibers. The basic components of the non-asbestos materials used in gasket construction are elastomer and filler. Add special adhesives and a little packing into it, then roll and sulfurated. It can be cutted to any design gaskets with molds and punching machine. Non-asbestos gasket has better strength, elasticity. It has supper strong anti-penetrate performance. Non-asbestos gasket is a better choice than gasket in high temperature and high pressure condition. And non-asbestos gasket is product using material with environment protection.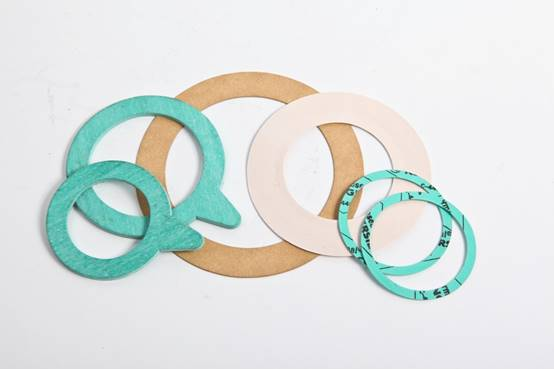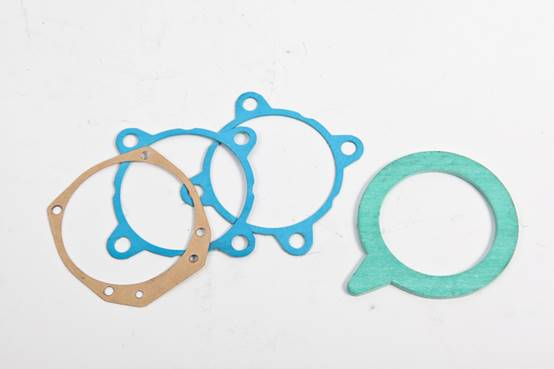 Applications:
For sealing water, steam, inert gas, weak acid and alkali and general chemical.
Sealing fuel, oil-based lubricant, such as motorcycle engine, general machinery engine and automobile engine and petrochemical products.
Specification:
Standard sheet sizes: 1.5mtrx4.5 mtr, 1.5mtrx2.25mtr, 1.5mtrx1.5mtr
1.5mtrx4mtr,1.5mtrx2mtr,1.5mtrx1.0mtr, 1.270mtrx 1.270mtr, 1.270 mtrx3.810 mtr,
1.650 mtrx 3.760 mtr
Thickness: 0.30mm to 6.0mm (Non metallic range)
0.80mm to 5.0mm(metallic range)
Thickness tolerances:<1.00mm+/- 0.10
1.00mm+/- 10%
Advantages:
1. Compared with the other kinds of gaskets, this one is soft and flexible with advantages of better joint to flange and no corrosion.
2. This material can be used to replace asbestos rubber gasket and oil resistant asbestos rubber gasket.
3. environment protection and healthy harmless