Double Jacketed Gaskets for Heat Exchangers
Double Jacketed Gaskets for Heat Exchangers , Corrugated Double Jacketd Gaskets with Ribs and Bars ,Single Jacketed Gaskets
Metal Jacketed Gasket has characteristic of metallic and nonmetal, with excellent sealing performance, especially made of each kind of complex shape, it can be with or without ribs and bars. Double Jacketed Gasket with greatness diameter not easy to fall apart and not easy to damnify, the pressure is <=6.4Mpa.
Metal jacketed gaskets are normally supplied with a non-asbestos, high temperature filler. The standard filler is normally sufficient for applications up to 900°F (482°C). Other soft fillers are available for higher temperatures or special applications. Standard metals used to make jacketed gaskets, regardless of the type, are aluminum, copper, the various brasses, soft steel, nickel, Monel, Inconel, and stainless steel types 304, 316, 321, 347, 410.The choice of metal used for the jacketed part of gasket would depend upon the service conditions being encountered.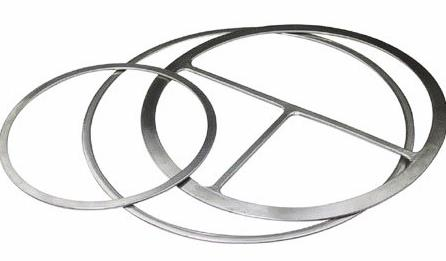 Metal Jacketed Gasket Material:
Jacketed Metal Gasket

Packing Material

Soft Iron

SS321L

ASB

Asbestos

Low Carbon Steel

SS401

GR

Graphite

SS304

Copper

PTFE

PTFE

SS304L

Aluminum

NA

Non-Asbestos

SS316

Monel 400

CE

Ceramic Fiber

SS316L

Titanium






SS321

Nickel 200





Metal Jacketed Gasket typical applications:
Heat exchangers
Gas mains
Boiler and fues
Pumps.
Valve bonnets
Metal Jacketed Gasket Section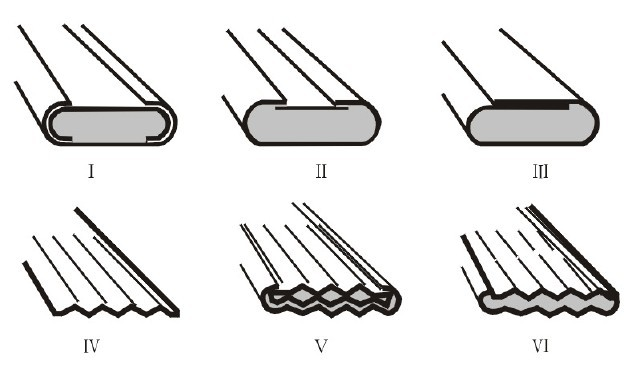 Corrugated Double Jacketed Gaskets can be used in sealing spots of pressure vessels, heat exchangers, condenser, plain hole, etc. The Ripple Double Jacketed Gasket be used in various pipe and flange.