Kammprofile gaskets with Integral outer ring
Kammprofile gaskets we also called camprofile gasket, serrated gasket, grooved metal gasket, grooved gasket, metal kammprofile gasket, kammprofile metal gasket.
The Kammprofile gasket is comprised of a concentrically serrated solid metal core with a soft, conformable sealing material bonded to each face. The soft facing material provides low stress gasket seating, while the serrated geometry of the metal core enhances sealing performance by inducing stress concentrations on the sealing surfaces. The serrations minimize lateral movement of the facing material, while the metal core provides rigidity and blowout resistance. The gasket exhibits excellent compressibility and recovery characteristics, maintaining joint tightness under pressure and temperature fluctuations, temperature differential across the flange face, flange rotation, bolt stress relaxation, and creep. Suitable from vacuum to extremely high pressure applications.
Style No: RS3-ZG
RS3-ZG is constructed with an integral guide ring for aligning purposes(Kammprofile Gaskets With Integral Outer Ring). It is suggested to be used in raised face flanges. The gasket is typically designed and sized per EN12560-6 spec for ASME B16.5 flanges, but can be manufactured to fit other standards.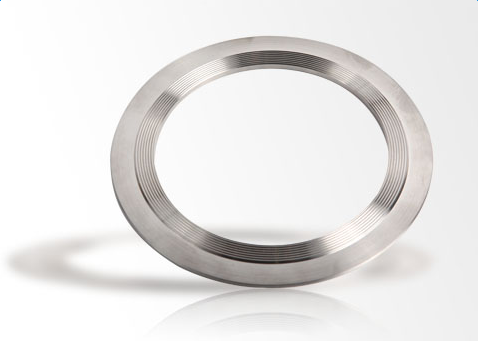 Prime Features
1.Suitable for a range of chemicals
2. Suitable for use in high pressure and high temperature applications
3.Can be refurbished and reused
4.Can be manufactured to suit standard flange applications and vessels.
5.Can be manufactured for use with narrow flanges
6. Better leak tightness than spiral wound gasket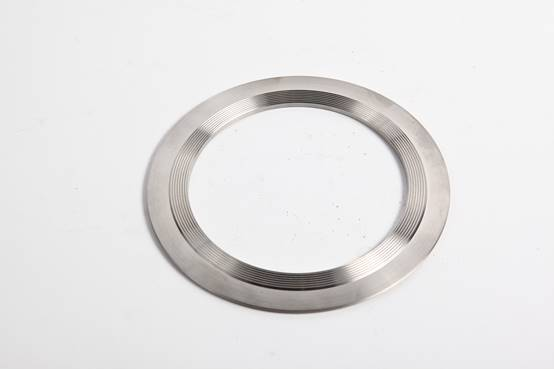 More information, please contact us.