spiral wound gasket for exhaust and Heat Exchanger
The spiral wound gaskets are consists of v-shape or w-shape metal strip and within non-metallic filler spiraling and welding. According to the various of flanges , it can be within or without inner and outer rings. It can meeting the most exacting conditions of both temperature and pressure and against virtually known corrosive and toxic media. Spiral wound gaskets has been widely applied in the field of heat exchange, exhaust, Nuclear, HDLE, etc.
Exhaust Spiral Wound Gaskets
Spiral wound gasket we supplied eliminate the influence of pressure, temperature change and the mechanical vibration for its insensitivity to surface defect of flanges. Excellent compression resilient , sealing performance, long using life. These features prove it is really suitable for exhaust.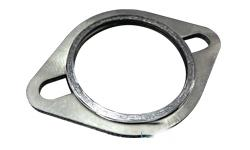 Prime features
| | |
| --- | --- |
| Material | asbestos,NO asbestos,metal,etc |
| Trial order | Acceptable |
| Size | Standard |
| Certificate | ISO9001:2015; ISO9001:2008; SGS; TUV |
| Application | Automobile, motorcycle, engine, machinery, bathroom facilities,medical, household, electrical appliances, industrial machine & equipment etc |
| Standard | Globle Standards |
| Quality | High Level |
| Thickness | 0.4mm-6.0mm |
| Style | Mechanical Automobile Industry |
Spiral Wound Gaskets for Heat Exchanger
SWG for heat exchange are used in shell and tube type heat exchangers. They can be manufactured in very different sizes, shapes, with or without single or double bars, with or without inner and outer ring. Pass bars are secured to the inner ring can be supplied in either solid metal or double jacketed construction. The ribs securely fastened to the ID of the spiral wound portion. Our heat exchanger gaskets are produced in several types to meet the most demanding applications. Please provide the specific drawings if the gasket is used in the heat exchanger with ribs.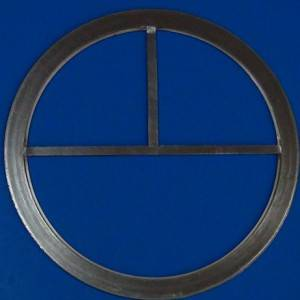 Typical Applications
1.The gaskets which with outer rings are primarily designed for TEMA male and female flanges.
2. Gaskets are custom built to suit the design conditions of individual heat exchanger vessels.