Title:Braided Graphite Tape
Braided Graphite Tape
Braided Graphite Tape knitted with an innovative expanded pure graphite yarn, has high strength and good flexibility. It can be used as packing and sealing gasket. Expanded graphite tape with METALLIC(inconel wire or stainless wire)are also available.
Working Pressure:30kgs/cm2
Refractoriness:Approx400℃-500℃
Spec:Thickness:1.5mm-6.0mm
Width:25mm-100mm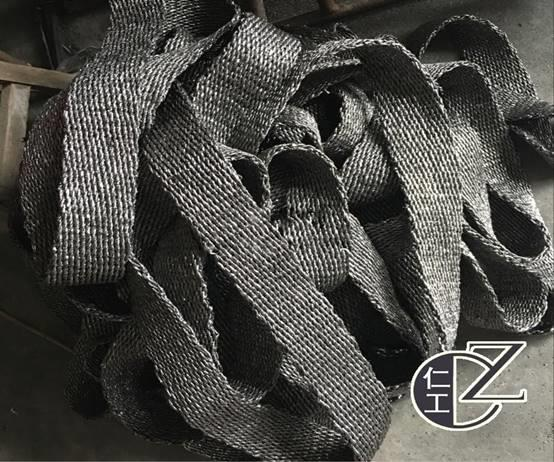 Application Range:
Commonly used in containers and flanges, especially uneven, high-temperature and high-pressure occasions, such as heat exchangers, boilers, pipelines, furnace doors, box covers, etc.
Application media:
steam, water, fuel, gas, chemicals, mineral oil, synthetic oil and sewage. Suitable for all processing industries, except for highly oxidizing media